Dear Friends of Vedic Culture,
Since 1992 we have been operating our Maharishi Ayurvedic Health Center in Bad Ems, Germany, and thousands of patients have experienced the great benefits of this most ancient system of Health Care – Ayurveda. This profound and timeless knowledge of Ayurveda comes from Veda and Vedic Literature which has been preserved in the ancient Vedic cultures of India and Nepal. We are therefore honored and privileged to promote the Foundation for Vedic Cultural Heritage whose goal is to help maintain, protect, and preserve this cherished Knowledge and cultural heritage.
In deep appreciation for the Vedic culture, we have created this foundation as a platform to provide the financial means to allow the custodians of this Knowledge, the Vedic Pandits in Nepal and India, to have proper schools and facilities that will enable them to continue their precious training and duties.
The Foundation for the Promotion of the Vedic Cultural Heritage has been recognized by the German Finance Department as a charitable Foundation according to Paragraph 51 ff. AO and is able to provide tax-deductible receipts for donations. The newly formed Nepal Foundation will ensure transparency of the use of its funds.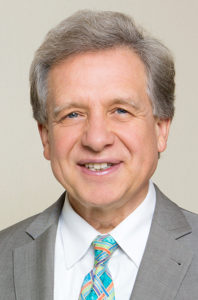 "Several times I had the opportunity to visit the Pandits in the Pashupatinath Temple in Nepal while they were performing Yagyas—I am convinced that through their recitations a powerful influence of peace and harmony is being created."
Lothar Pirc, President