Our partner in Nepal is the Nepal Maharishi Foundation for Vedic Culture. In the more than three years before the founding of this new organization, a great deal had been accomplished regarding the support and training of pandits in Nepal by the Nepal Maharishi Vedic Foundation. On the basis of these accomplishments we can continue to build and expand this training. As it is unthinkable that Nepal can provide the necessary financing for this on its own, it was necessary to look for alternative sources for support outside of Nepal. In order to begin with German support for this project, the articles of the newly founded Nepal Maharishi Foundation for Vedic Culture were adjusted to the German legal requirements for charitable organizations. This enables the Deutsche Stiftung zur Förderung des Vedischen Welkulturerbes in Germany to accept donations for work in Nepal which are tax deductable. The sponsors will be informed on a regular basis and with great detail of both the expenses and progress of the project and are cordially invited to visit the project at any time to experience firsthand their donations at work.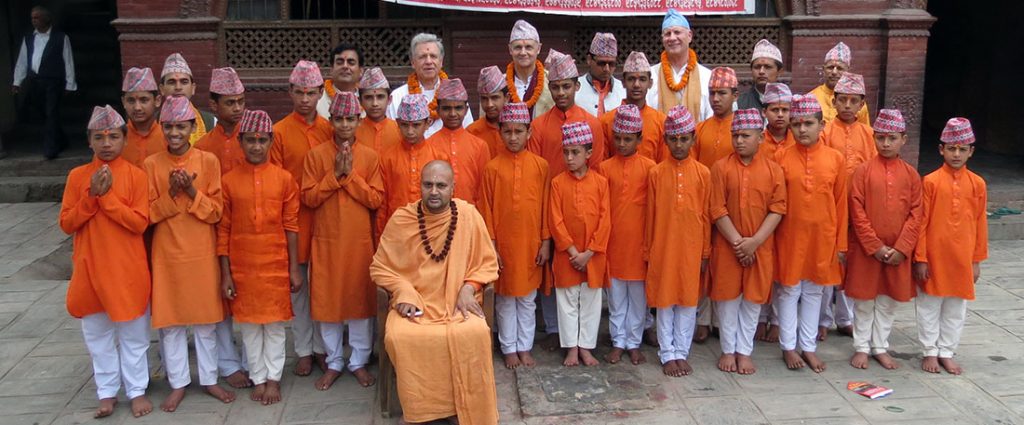 Maharishi Mahesh Yogi has already revived much of the Vedic tradition of the Pandit Oral Recitation and Performances in India and their interpretation as an expression of a timeless science of consciousness. – This approach is being applied in Nepal as well for use in reviving its own Vedic Tradition. 
According to the objectives of both the German and Nepal Foundations, donations will be spent on living costs for the pandits, leasing, as well as erecting schools and boarding schools in Nepal for running the educational training. This would enable the children from the traditional Vedic families to get vocational training as Vedic Experts (pandits).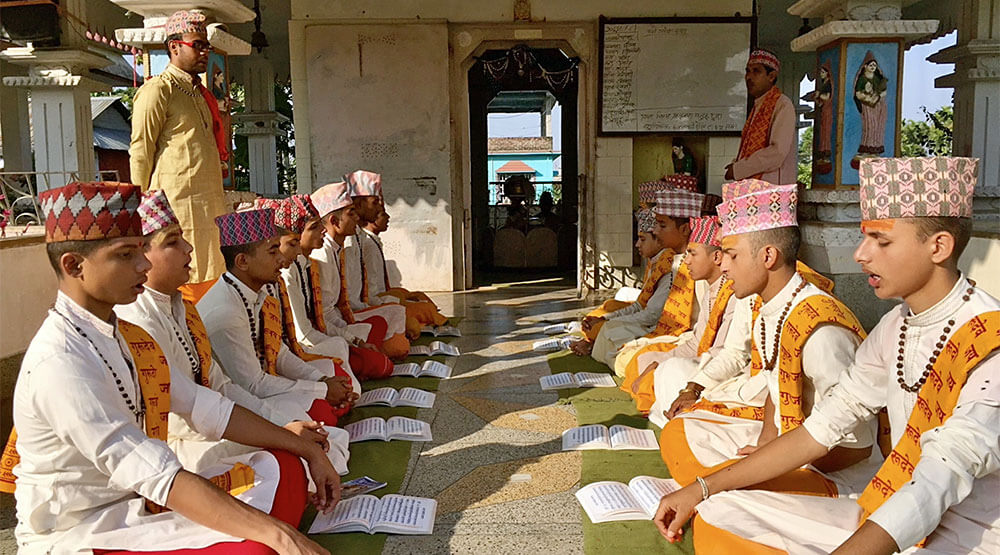 Therefore the Foundation's vision is to provide employment to pandits, already trained in this profession, to carry out on a permanent basis the performance of Vedic Recitations and Yagyas. In addition the foundation will provide for the further care and training of the young pandit students and experienced pandit teachers and administrators will be employed, receiving a salary and room and board. The children from villages in which there have been no options for professional pandit training will also receive room and board during their pandit training from the Foundation.
Our Nepal Leadership Team consists of: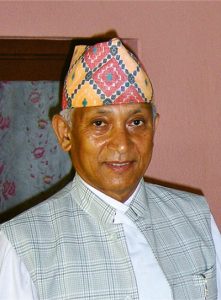 The Foundation's Chairman:
Deepak Baskota – former Nepal Home Minister of State, former Chairman of the Nepal Federation of Cooperatives and current Director of Kanchenjunga Tea Estates.
Dr. Kingsley Brooks and Leslie Brooks, as well as
Royal Lillge (MBA) and Robert Wallace are assisting Mr. Baskota and are also functioning as the permanent representatives of the Deutsche Stiftung zur Förderung des Vedischen Weltkulturerbes in order to ensure the proper use of the donations in accordance with the articles of charitable organizations.
Additional Members of the Leadership Team:
Dilli Adhikari – Supervisor of the Recitation and Yagya Programs
Nandana Patak – Certified Public Accountant
Samikchya Baskota – Legal Counsel